Tarot empowered guidance offers a way to work with the essence and power of the Tarot. In the session we work to effect change and empower a way forward hand in hand with specific cards that can reflect and support your own intentions.
This is a deeper and more intimate encounter with the Tarot where we connect with the core essence and gifts the Tarot cards offer to support us into a dynamic and empowered life.
For example, below we are working with the essence and connecting with the power of the spread to support a client successfully through a challenging time of speaking there truth publicly. We can work with Tarot Empowered Guidance with any issue we are facing.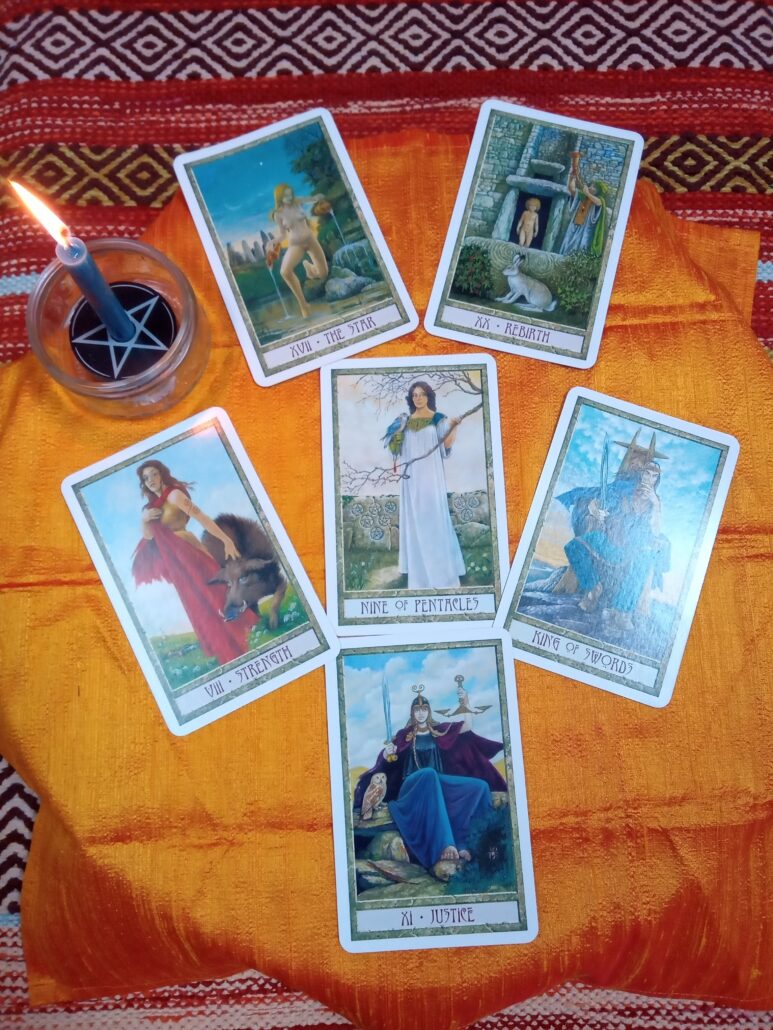 The process deepens our connection and provides insights into how we can awaken or become these energies from within. Working with the drum, voice, creativity, movement and meditation we embody and welcome these gifts the tarot offers as a support into our everyday life.
As with tarot therapy sessions I work with the process rather than a set time so can be up to two hours or longer as well as shorter than this. The session can be both in person I work just outside Perth city Scotland or worldwide via Zoom or Skype.
I ask £60 per session please confirm session booking by payment to PayPal account, email for this is, brianandersontarottherapy@outlook.com or contact for BACS details.